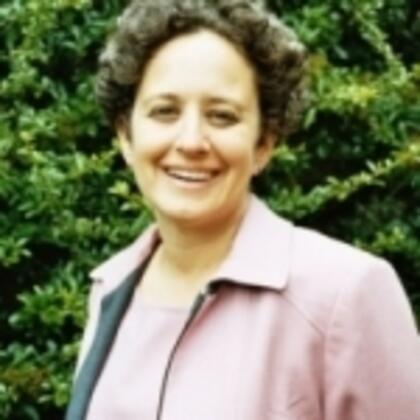 Melissa Lane is University Senior Lecturer in History at Cambridge University, Associate Director of the Centre for History and Economics and a Fellow of King's College Cambridge.
Born in New York City in 1966, she grew up in California and received an A.B. summa cum laude at Harvard University in Social Studies. She spent most of 1989 working as an aide to and speechwriter for President Oscar Arias of Costa Rica, and then came to Cambridge University on a Marshall Scholarship, taking a First Class in Part II of the Philosophy Tripos followed by an M.Phil. and PhD in Philosophy. She was appointed to the History Faculty at Cambridge in 1994. In 2001-04 she was a Senior Research Associate of the Centre for History and Economics, working on a research project on skepticism about electoral democracy in theory and practice together with Richard Tuck of Harvard University. In 2001-02 she was a Visiting Fellow of the History and Social & Political Theory Programs at the Research School of Social Sciences, Australian National University, Canberra, Australia in the autumn, and a Visiting Professor of Government and Lecturer in Social Studies at Harvard University in the spring.
Dr Lane first joined CSF in 1997 as coordinator of the programme on disarmament and political thought. She has worked on a range of topics in political philosophy and the history of political thought, including questions of security, democracy, and authority, and practical topics such as the role of corporations in democratic theory and the ethics of surrogate motherhood. She has special expertise in Plato's political thought which was the subject of her PhD. Her first book was Method and Politics in Plato's Statesman (CUP 1998). Her second book, Plato's Progeny: How Socrates and Plato still captivate the modern mind (Duckworth 2001), was published in June 2001. She has appeared on a number of radio and television broadcasts on the BBC and Channel 4 discussing issues in the history of ideas and political ethics, including 'Millennium Minds', 'Fear and Voting', and 'Mary Wollstonecraft, and has published for a wider audience in the 'Times Literary Supplement' and 'History Today'.