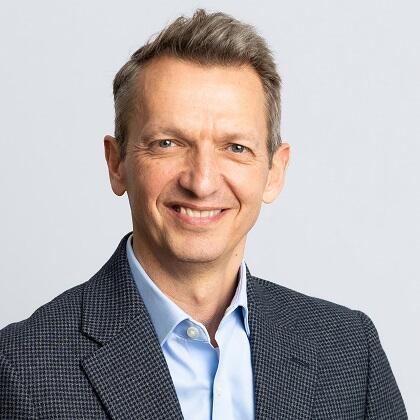 Andrew was formerly the Chief Economist at the Bank of England (2014- 2021) and a member of the Bank's Monetary Policy Committee, having joined the Bank of England as a public servant over 30 years earlier in 1989. His previous roles include Executive Director of Financial Stability, and he was also a member of the Bank's Financial Policy Committee and Chair of HM Government's Industrial Strategy Council.
In June 2022, Andrew was appointed Chair of the Government's Levelling Up Advisory Council. In this capacity, he provides insight, challenge, and advice to the Government on Levelling Up. A year prior, in June 2021, Andrew was appointed as the new Chief Executive of the Royal Society for Arts. As CEO, Andrew is continuing to take forward the RSA's current key programmes; including, the Future of Work, which seeks to make all work 'good work' in an era of technological change, and Regenerative Futures, which is embedding sustainable industry practice.
In 2009, he co-founded Pro Bono Economics, an independent charity with a mission to use economics to empower the social sector and to increase well-being for all in the UK. Andrew is also Vice-Chair of the charity National Numeracy, Co-Chair of the City of London Taskforce on Social Mobility and Chair of the National Numeracy Leadership Council.
In 2014, Andrew was named by Time magazine as amongst the world's 100 most influential people. Among other positions, he is also an Honorary Professor at the Universities of Nottingham and Manchester, Visiting Professor at King's College, London, a Visiting Fellow at Nuffield College, Oxford and a Fellow of the Royal Society and the Academy of Social Sciences. Andrew has authored around 200 published articles, 100 published speeches, and 4 books.