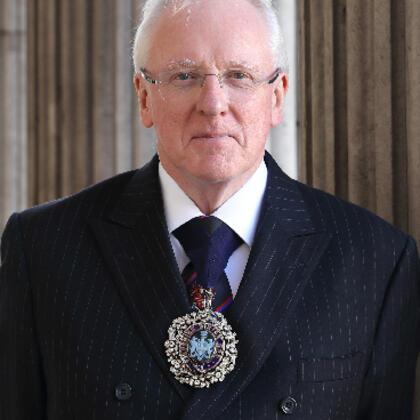 Alderman Dr Andrew Parmley was elected Lord Mayor of the City of London on 29th September 2016 and will take office as the 689th Lord Mayor on the 11th November.
Andrew was born in Manchester and grew up in Lancashire. He was educated at Blackpool Grammar School, the Royal Academy of Music, at Manchester and London Universities and Jesus College, Cambridge.
Dr Parmley has had a career in the business end of the education sector. He is the City Champion for the Prime Minister's Apprenticeship Delivery Board (which will create three million apprenticeships over the next five years) and is the Principal of Senior School of The Harrodian School in West London. Andrew has interests in educational technology, particularly the creation of Virtual Learning Environments (VLE), in FinTech and in cybercrime, having spoken at the Cambridge International Symposium on Economic Crime.
Andrew is the London Symphony Orchestra's International Ambassador, a Visiting Professor of the Guildhall School of Music & Drama, and he holds an Honorary Doctorate from Strathclyde University in recognition of his work for the City of London and the financial contribution of the arts. He has served as the Chairman of the City of London School for Girls and the Guildhall School of Music, both leading UK academic institutions.
He was, until recently, the national Chairman of Montessori in the UK, representing some 700 schools. At the Harrodian School, Andrew has been instrumental in developing a multi-million pound business and recently opened two new schools - with a further three planned in the near future. He has worked closely with The Global Education and Leadership Foundation (tGELF), based in Delhi, and the Transcontinental Schools Innovation Alliance (TSIA).