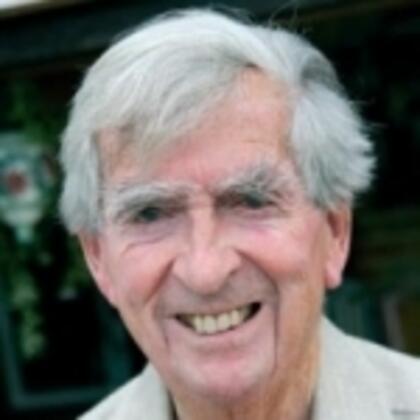 The Right Honourable the Lord Healey was Secretary of State for Defence from 1964 to 1970 and Chancellor of the Exchequer from 1974 to 1979.
Healey was born in Mottingham in 1917. While studying at Balliol College, Oxford, he became active in politics. He joined the Communist Party in 1937, but left during the Second World War, in which he served with the Royal Engineers in North Africa and Italy. He joined the Labour Party, eventually being elected to the House of Commons in 1952. After a distinguished political career, he retired from the Shadow Cabinet in 1987 and in 1992 stood down as a Leeds MP after 40 years. In that same year, he received a life peerage as Baron Healey of Riddlesden, West Yorkshire.
His publications include; Healey's Eye (photography) (1980), The Time of My Life (his autobiography) (1989), When Shrimps Learn to Whistle (1990), My Secret Planet (an anthology) (1992), Denis Healey's Yorkshire Dales (1995) and Healey's World (2002).