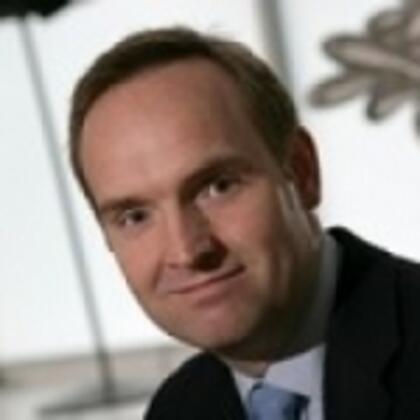 James Stacey is a Partner at Earth Capital Partners LLP (ECP) with responsibility for ECP's sustainable finance strategy and integration of Environment, Social and Governance (ESG) issues into investment analysis and portfolio management and reporting. ECP is an asset manager with a focus on investment in sustainable asset infrastructure, including renewable energy, sustainable agriculture and forestry.
Prior to joining ECP, James was Head of Sustainable Business at Standard Chartered plc, with group wide responsibility for sustainable business, comprising a results/outcomes focused commercial strategy incorporating new products and revenue lines, risk management, operating efficiencies and stakeholder relations. Previously, James was Head of KPMG's Sustainability Consulting Practice and earlier, KPMG's Environment M&A Advisory business. James has over 18 years of broad sector experience in both corporate and consulting organisations. He began his career as an environmental engineer, providing 'construction quality assurance' for waste management and pollution control solutions.
James is currently a member of the BBC's independent Sustainability Advisory Committee; Senior Associate for the University of Cambridge Programme for Sustainability Leadership (CPSL); Faculty for the CPSL 'Climate Leaders Programme'; and member of the Global Impact Investing Network (GIIN) European Steering Committee.