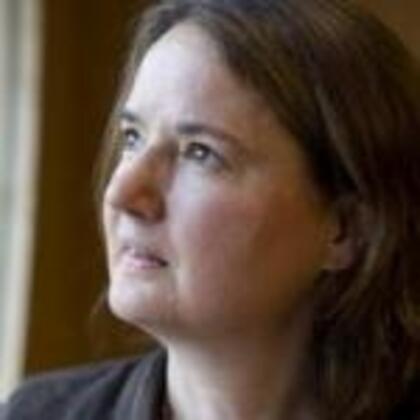 Poet Jo Shapcott was born in London in 1953. She was an undergraduate at Trinity College, Dublin. She is Professor of Creative Writing at Royal Holloway College, University of London, where she teaches on the MA in Creative Writing.  She is the current President of The Poetry Society.

Her Book: Poems 1988-1998 (2000), consists of a selection of poetry from her three earlier collections: Electroplating the Baby (1988), which won the Commonwealth Poetry Prize for Best First Collection, Phrase Book (1992), and My Life Asleep (1998), which won the Forward Poetry Prize (Best Collection). She has also won the National Poetry Competition twice. Together with Matthew Sweeney she edited an anthology of contemporary poetry in English, but gathered from around the world, entitled Emergency Kit: Poems for Strange Times (1996).

Jo Shapcott has worked with a number of musicians on collaborative projects. She has written lyrics for, or had poems set to music by, composers such as John McCabe, Detlev Glamert, Nigel Osborne, Alec Roth, Erollyn Wallen, Peter Wiegold and John Woolrich. Her poems were set to music by composer Stephen Montague in The Creatures Indoors, premiered by the London Symphony Orchestra at the Barbican Centre in London in 1997. From 2001-2003, during the BBC Proms season, she presented the weekly 'Poetry Proms' on Radio 3.

Her book Tender Taxes, a collection of versions of Rainer Maria Rilke's poems in French, was published in 2002. The Transformers, due for publication in 2010, is a collection of public lectures given by Jo Shapcott as part of her Professorship at Newcastle, and she is co-editor (with Linda Anderson) of a collection of essays about Elizabeth Bishop.  Her translation, with Narguess Farzad, of Poems by Farzaneh Khojandi was published in 2008.

Her latest book of poems is Of Mutability, published in 2010 and shortlisted for the Forward Poetry Prize (Best Poetry Collection of the Year).