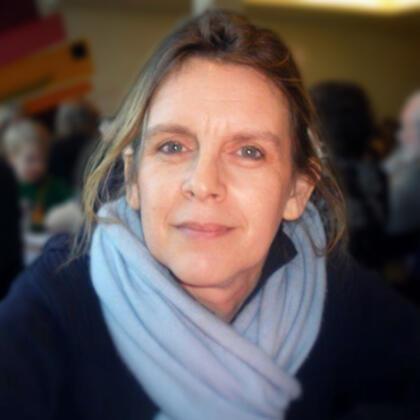 Dr Gwen Adshead
Visiting Professor of Psychiatry (2014-2017)
Dr Gwen Adshead was Visiting Gresham Professor of Psychiatry and currently consultant forensic psychiatrist at Ravenswood House. Prior to this post, she worked at Broadmoor Hospital from 1996, first as Consultant Forensic Psychiatrist, and then as a Consultant in Forensic Psychotherapy. In her role as both a forensic psychiatrist and psychotherapist, Professor Adshead has tried to understand the psychological mechanisms that give rise to violence and life threatening behaviour toward others. She has worked as a member of a therapeutic team whose role is to rehabilitate and offer secure psychiatric care to some of the most vilified and socially rejected members of society.
Professor Adshead qualified in medicine in 1983 and was elected member of the Royal College of Psychiatrists in 1987 before being made a Fellow of the Royal College of Psychiatrists in 2005. She has a Masters' Degree in medical Law & Ethics; is a qualified member of the Institute of Group Analysis; and holds a Master's Degree in Mindfulness based Cognitive therapy. In 2013 she was awarded the Jochelson visiting professorship at Yale School of Law & Psychiatry and later that year, was awarded the President's medal for her work in ethics in mental health. She has over 20 years practice in the NHS and has contributed to the work of the Royal College of Psychiatrists as chair of their Ethics Committee; and she has also contributed to Department of Health policy in relation to abnormal maternal illness behaviour.
Professor Adshead also has particular expertise in the assessment and treatment of doctors whose behaviour has caused them to be in conflict with others. She has set up a group called Mindfulness for Doctors, which aims to build resilience in doctors. Her extensive research interests include abnormal illness behaviour, professional ethics and boundaries in mental health, and attachment theory.
In addition to being a practising clinician, Professor Adshead has authored over 100 academic papers in books and journals. She is a regular guest on radio and television, where she has discussed issues as diverse as criminal mental health and her "Desert Island Discs". She regularly teaches medical students, psychiatric trainees and presents at conferences nationally and internationally.
She is the co-editor of several books including Ethical Issues in Forensic Mental Health Research (with Dr Christine Brown); A Matter of Security: The Application of Attachment Theory to Forensic Psychiatry and Psychotherapy (with Professor Friedmann Pffafflin) and Personality disorder: the definitive collection (with Dr Caroline Jacob). Her most recent book, Clinical topics in personality Disorder (co-edited with Dr Jay Sarkar) was awarded first prize in the Psychiatry Section at the BMA Book Awards in 2013.