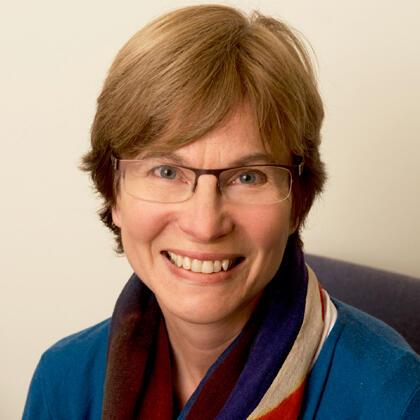 Helena Hamerow is Professor of Early Medieval Archaeology at the University of Oxford, a Fellow of St Cross College, Oxford and an Honorary Fellow of Lincoln College, Oxford.
Her first degree, from the University of Wisconsin-Madison, was followed by a DPhil at Oxford. She then held the Mary Somerville Research Fellowship at Somerville College, Oxford followed by six years as a Lecturer at Durham University.
She is a Commissioner of Historic England, is on the Board of Visitors of the Pitt Rivers Museum, and a past President of the Society for Medieval Archaeology. She has published several books on the subject of early medieval rural communities in northwest Europe and joint editor of The Oxford Handbook of Anglo-Saxon Archaeology. She is particularly interested in the impact of lordship, monasteries and towns on the lives of peasants.
She is PI of a major ERC-funded project, 'Feeding Anglo-Saxon England. The Bioarchaeology of an Agricultural Revolution' which uses preserved cereal grains, faunal remains, and pollen from archaeological contexts to trace the emergence and spread of innovations that enabled medieval farmers to increase cereal yields and feed steeply growing populations: systematic crop rotation, widespread adoption of the mouldboard plough, and low-input cultivation.