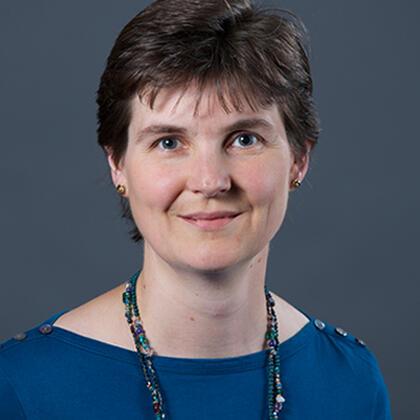 Professor Morwenna Ludlow
Morwenna Ludlow is Professor of Christian History and Theology at the University of Exeter and Canon Theologian at Exeter Cathedral.
Morwenna's research focuses on the first 500 years of Christianity. It asks: how did early Christians beliefs change the way people lived? She has written two books on the fourth-century theologian Gregory of Nyssa, known for his writings on spirituality and for his idea that in the end, hell will disappear and all people will be saved. Morwenna's latest book examines how early Christian theologians used the tools of classical rhetoric to enhance and support their theological arguments. She argues that they saw theological writing as a craft, producing texts which were both beautiful and useful.
At Exeter, she currently teaches courses on Heaven and Hell, on Early Christian Women and on Augustine's 'Confessions'. Her book 'The Early Church' (I.B.Tauris, 2008) is a well-regarded introduction to the history and theology of the first centuries of Christianity. Morwenna has appeared in several broadcasts by the BBC, including an episode of BBC Radio 4's 'In our Time'.