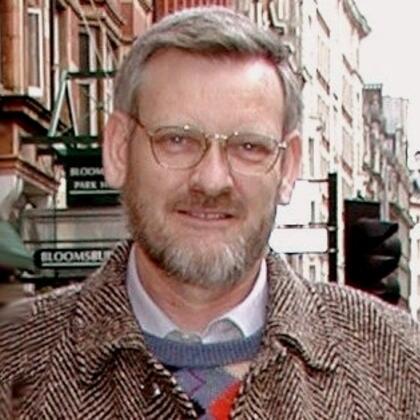 Professor Peter K. Austin is Märit Rausing Chair in Field Linguistics and Director of the Endangered Languages Academic Programme at the School of Oriental and African Studies, University of London.
Professor Austin joined SOAS in January 2003 after having held a Humboldt Prize at Johann Wolfgang Goethe University, Frankfurt. He was previously Foundation Professor of Linguistics at the University of Melbourne (1996-2002) and has held visiting appointments at Max Planck Institute for Psycholinguistics Nijmegen, Tokyo University of Foreign Studies, University of Hong Kong, and Stanford University. He studied at the Australian National University, completing a BA with first class Honours in Asian Studies (Japanese and Linguistics) in 1974, and a PhD in 1978 on the Diyari language spoken in the far north of South Australia. He taught at the University of Western Australia (1978), held a Harkness Fellowship for post-doctoral research at UCLA and MIT (1979-80), and in 1981 set up the Department of Linguistics at La Trobe University.
Professor Austin's research interests cover descriptive, theoretical and applied linguistics and include theory and practice of language documentation, language typology, theoretical syntax, Lexical Functional Grammar, computer-aided linguistic analysis and lexicography. He has extensive fieldwork experience on Australian Aboriginal languages, and Sasak and Samawa, Austronesian languages spoken on Lombok and Sumbawa islands, eastern Indonesia. He has published 21 books, 7 bilingual dictionaries and over 70 articles, and has co-authored with David Nathan the first fully page-formatted hypertext dictionary on the World Wide Web, a bilingual dictionary of Gamilaraay (Kamilaroi), northern New South Wales (1995).
Recently, Professor Austin has been working with native-speaker scholar Eli Timan on documenting the Jewish Iraqi language, and with Dr Sabah Aldihisi on neo-Aramaic ritual language used by the Mandean community of Syria, Iraq and Iran.