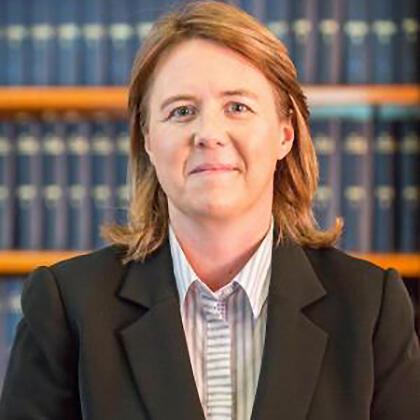 The Right Hon Dame Siobhan Keegan
Dame Siobhan Keegan, Lady Chief Justice of Northern Ireland, has been a High Court Judge, served as Vice Chair of the Bar of Northern Ireland, Chair of the Young Bar, Chair of the Family Bar Association, Chair of the Bar Charity Committee and a member of the Bar Professional Conduct Committee.
Dame Siobhan was the Judge in Residence at the Queen's University of Belfast and became a Bencher of the Northern Ireland Inn of Court, an Honorary Bencher of Grays Inn and an Honorary Bencher of King's Inns in 2022. She was a member of the Judicial Studies Board (JSB) and was also the Northern Ireland representative on the Franco-British-Irish Judicial Cooperation Committee.
Dame Siobhan has been the Presiding Coroner, the Senior Family Judge in the High Court of Northern Ireland, the designated Northern Ireland judicial member of the International Hague Network of Judges, was a Commissioner in the Northern Ireland JudicialAppointments Commission (NIJAC) and is now Chair of NIJAC.
Dame Siobhan was made an honorary member of the Society of Legal Scholars. She was sworn in as Lady Chief Justice of Northern Ireland in September 2021.