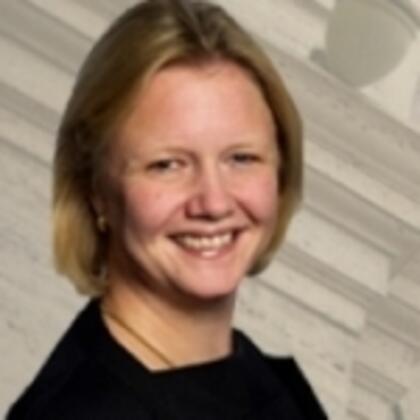 Sarah Clarke is a barrister at Sergeant's Inn Chambers, having been called to the Bar 1994.
Sarah Clarke is listed in Legal 500 2012 for her 'extensive experience of market abuse and regulatory actions'.
She is also listed in the forthcoming edition of Chambers and Partners 2014 as a Leader in the Field in Financial Services Law.
Sarah's book 'Insider Dealing: Law and Practice' was published by Oxford University Press in September 2013.  This will be the first practitioner's text book on insider dealing law.
Sarah spent the first ten years of her career at the self-employed Bar where she had a successful and advocacy heavy practice in general crime, fraud and confiscation.
In 2005, Sarah joined the Enforcement Division of the Financial Services Authority ("FSA") initially on secondment and thereafter as part of its newly formed Litigation Department.
During her time at the FSA, Sarah advised on and conducted many of the FSA's high profile insider dealing prosecutions as well as regulatory and disciplinary proceedings before the Regulatory Decisions Committee ("RDC") and the Upper Tribunal.  She conducted many of the FSA's early cases before the Financial Services and Markets Tribunal and advised on and conducted the FSA's first ever prosecution for misleading statements and breaches of the general prohibition.
In October 2011, Sarah returned to self-employed practice where she continues to be instructed by the (now) FCA in its more high profile and difficult insider dealing and regulatory cases.  In addition Sarah is now regularly instructed by clients involved in Financial Services litigation or who require advice on financial regulatory issues such as the conduct of Regulated Activities, Authorisation and Approval applications and Change in Control issues. 
Since joining Serjeants' Inn Chambers, Sarah has broadened the scope of her practice to encompass the full range of other regulatory and disciplinary proceedings and related criminal matters.  She is developing a reputation as an advocate in Article 2 Jury Inquests and disciplinary proceedings involving serious criminal allegations.
Sarah has considerable experience of advising on and shaping complex and difficult litigation from an early stage and working with large case teams and different stakeholders.  She also has the advantage of having had considerable advocacy experience throughout her career which means that she is as comfortable cross-examining in a Crown Court or Tribunal as she is making submissions on difficult legal issues to the High Court and Court of Appeal.