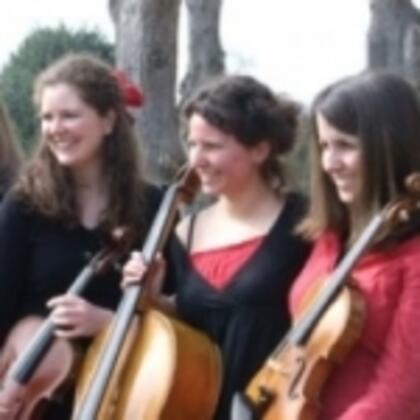 The Alea String Quartet was formed at the Royal College of Music in 2003 where it was coached by members of the Chilingirian Quartet, and where recently they won both the Helen Just & Susan Connell Prize and the Sacconi String Quartet Prize.
The quartet consists of Amanda Lake (Violin), Esther King (Violin), Clare Fox (Viola) and Sophie Rivlin (Cello).
They have performed at a variety of venues and festivals, notably the Aberystwyth International MusicFest in 2006 (when they worked with the Medici Quartet), Wycombe Arts Festival in May 2007, the Sacconi Chamber Music Festival in 2008 and the Harmos Festival in Portugal in 2007.
The Quartet is in increasing demand for contemporary music projects having worked with Mark Anthony Turnage and Virginia Samuel (who dedicated a new composition to them). Whilst still at the Royal College of Music they represented the college at the British Library's festival 'Mozart – Then and Now'. They also recorded Hurlstone's String Quartet in E Minor as part of a CD ROM released by the Royal College of Music.