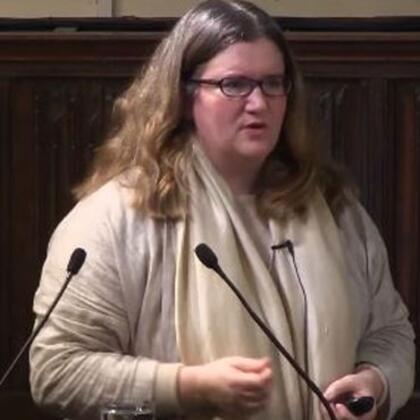 Professor D'Maris Coffman
D'Maris Coffman is the Professor of Economics and Finance of the Built Environment at UCL and Director of the Bartlett School of Construction and Project Management. Born in Virginia, she grew up in Moab, Utah at the tail end of the Uranium boom and in Denver, Colorado amidst the 1980s Oil Glut and the Savings & Loan crisis. Before coming to UCL, she spent six years as a fellow of Newnham College where she variously held a junior research fellowship (Mary Bateson Research Fellowship), a post as a college lecturer and teaching fellow, and a Leverhulme Early Career Fellowship.
In July 2009, she started the Centre for Financial History in Cambridge, which she directed through December 2014. It is still going strong, but has moved from Newnham College to Darwin College in line with the affiliation of its new director. She did her undergraduate training in managerial and financial economics at The Wharton School and her MA and Ph.D. in History at the University of Pennsylvania. Her current research interests span financial history, infrastructure economics, construction economics, historical property development and climate change economics and finance.