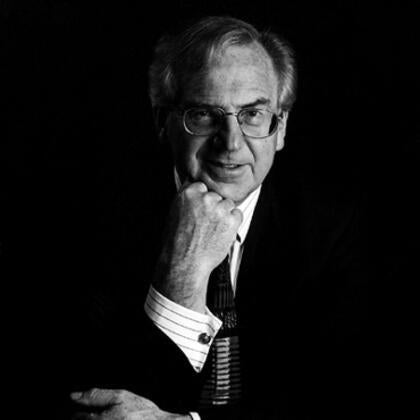 Lord Sutherland of Houndwood KT FBA
Provost of Gresham College (2002-2008)
Lord Sutherland became Provost of Gresham College in September 2002. Former Principal and Vice-Chancellor of the University of Edinburgh, Lord Sutherland also held a number of other important public appointments including the Chair of the Royal Commission on the funding of long- term care of the elderly.
An Aberdonian by birth, Stewart Sutherland studied philosophy at the University there before completing his studies at Cambridge and embarking on a university teaching career which included spells in North Wales, Stirling and King's College London where he was Principal for five years from 1985.
From 1990 to 1994 he was Vice-Chancellor of the federal University of London and, at the same time, Her Majesty's Chief Inspector of Schools in England.
He was a Trustee of the Royal Institute of Philosophy, and former President of the Royal Society of Edinburgh and President of the Saltire Society.
During his term as Provost, he delivered a number of lectures on an eclectic range of topics including Attitudes to Ageing, Identity and Integrity in Stalin's Russia
and The Lisbon Earthquake.
When he became Provost in 2002, just under five thousand people each year attended Gresham lectures; by the time he left audiences, both in-person and virtual, had increased three-fold.
Lord Sutherland passed away in 2018.