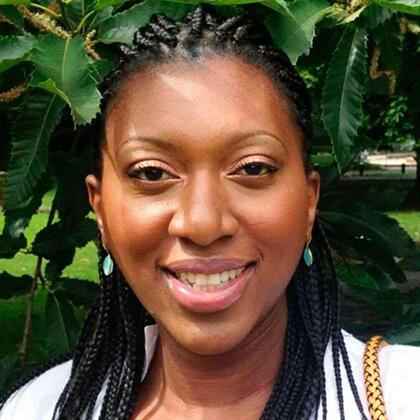 Professor Patricia Kingori
Patricia Kingori, PhD, is a Wellcome Senior Investigator at the Wellcome Centre for Ethics and Humanities, and Professor of Global Health Ethics at the Ethox Centre, Nuffield Department of Population Health, University of Oxford. She is also a Senior Research Fellow at Somerville College. Patricia's primary expertise lies in Sociology and her current research interests intersect the Sociology of Science and Medicine, and a critical examination of ethics in practice. This work has been supported through a range of funders, the Wellcome Trust Investigator Award and the Research Council UK's Grand Challenges Research Fund.
Patricia's work has focused on the views, values and experiences of fieldworkers and other frontline research staff involved in collecting data and interacting with research participants. This research has taken place in various African locations but has recently extended its focus to South East Asia. This work includes exploring the experiences of: WASH staff in Ebola treatment units in West Africa A&E Healthcare professionals in contexts of austerity in Greece and the UK First responders in humanitarian crisis and global health emergencies
More recently, Patricia's ongoing research on frontline experiences of ethical issues in real-world conditions has extended to examinations of areas of ambiguity and uncertainty in the conduct of global health in her project: 'Fakes, Fabrications and Falsehoods in Global Health.' This research project aims to explore key features of global health based on its goals of increasing knowledge production and access to drugs and medicines. It seeks to understand how uncertainty and ambiguity about the authenticity of global health products and activities across a vast array of institutions, actors and locations are reconciled in practice. It will also investigate the moral paradoxes associated with such uncertainty.
Patricia has been awarded a Merit Award by the University of Oxford in recognition of the standards of academic excellence in her role, as well as consistently exceeding the performance expected of a member of staff of her grade and responsibilities. In 2015, Patricia was awarded a place on the prestigious Powerlist in recognition of her position as among <1% of Black British female academics employed by an Oxbridge institution.