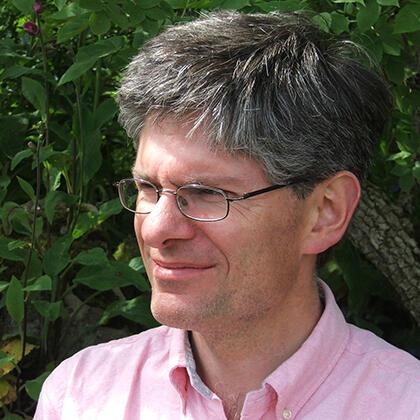 Professor Alec Ryrie FBA
Professor of Divinity (2018 - 2022)

Visiting Professor of the History of Religion (2015 - 2017)
Alec Ryrie was Gresham Professor of Divinity. He is also Professor of the History of Christianity at Durham University, Co-Editor of the Journal of Ecclesiastical History and President of the Church of England Record Society. From 2015-17 he was Visiting Professor in the History of Religion at Gresham College and gave two series of lectures on the history of Protestant Christianity. In 2019 he was elected a Fellow of the British Academy.
He studied History as an undergraduate, at Trinity Hall, Cambridge, before completing a Master's in Reformation Studies at St. Andrews and a D.Phil. in Theology at St. Cross College, Oxford. From 1999-2006 he taught at the University of Birmingham, moving to Durham in 2007. He was Head of the Department of Theology and Religion from 2012-15 and a Leverhulme Major Research Fellow from 2015-18. He is on the editorial boards of St Andrews Studies in Reformation History (Ashgate) and the Royal Historical Society's New Historical Perspectives. Since 1997 he has been a Reader in the Church of England, and he is licenced to the parish of Shotley St. John (diocese of Newcastle).
Professor Ryrie is a historian of the Reformation era and of Protestantism more widely, with a particular focus on England and Scotland in the sixteenth and seventeenth centuries. He is an expert on the emergence and development of Protestant and radical beliefs, identities and spiritualities, and on the history of Protestant missions and missionaries. He has written several prize-winning books and his 2017 book Protestants: The Radicals Who Made the Modern World gives an overview of the history of Protestantism from Luther to the present. Much of the book was prefigured in his lectures at Gresham College in 2015-17. His Gresham lectures from 2018-19 presented aspects of his 2019 book Unbelievers: An Emotional History of Doubt; his Gresham lectures from 2020-1 presented aspects of his 2020 book The English Reformation.
His current research is on the early history of the global spread of Protestantism, which formed the basis of his lectures during 2021-2.