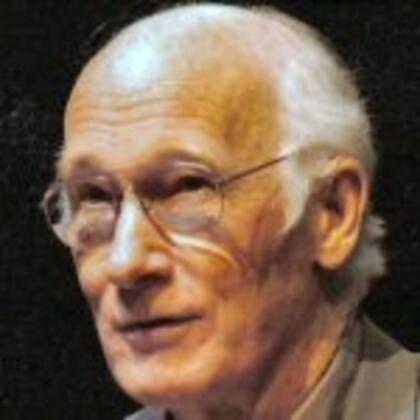 Professor Andrew Gurr was born on 23 December 1936 in Leicester. He grew up in New Zealand and was educated at the University of Auckland and Cambridge University.
His academic posts include lectureships in English at Victoria University of Wellington (1959), the University of Leeds (1962-9) and the University of Nairobi (1969-73), where he was also Head of Department. Since 1976 he has been a professor of English at the University of Reading (Head of Department, 1979-86), where he teaches Shakespeare studies. He is also Co-Director of the Renaissance Texts Research Centre based at Reading University.
An acclaimed Shakespearean scholar, Professor Gurr's published work on the Shakespearean theatre includes The Shakespearean Stage, 1574-1642  (1970), Playgoing in Shakespeare's London  (1987), The Shakespearean Playing Companies  (1996) and Staging in Shakespeare's Theatres  (2000). He has also written a biography of Shakespeare (1996), and, as chief academic advisor, was a key figure in the project to rebuild Shakespeare's Globe Theatre in London. He has been Director of Globe Research since 1998.
Professor Gurr has also edited several of Shakespeare's plays, including Richard II  (1984) and Henry V  (1992), and The First Quarto of Henry V  (2000), as well as editor of three plays by Beaumont and Fletcher, two books on African literature: Black Aesthetics  (with Pio Zimiru, 1973) and Writers in East Africa  (with Angus Calder, 1974); and is author of a critical study (with Claire Hanson) of Katherine Mansfield (1981).
His latest book is Shakespeare's Opposites: The Admiral's Company 1594 - 1625  (2009).
He is a member of the Association of Commonwealth Literature and Language Studies. He was editor of the Modern Language Review between 1988 and 1998 and was editor of the Yearbook of English Studies. He also regularly contributes articles on Shakespeare to publications ranging from the Shakespeare Survey to the Times Literary Supplement.