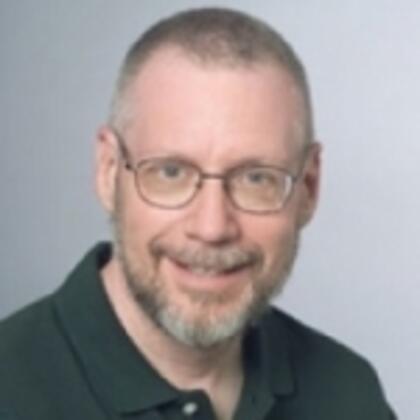 Adams is Professor of Musicology in the Music Department of the University of California, Riverside.
Elgar BookByron Adams (b.1955) earned a Bachelor of Music Degree, magna cum laude, from Jacksonville University, studying piano with Mary Lou Wesley Krosnick and composition with Gurney Kennedy. He received a Master of Music degree from the University of Southern California, where his principal composition teacher was Morten Lauridsen. He was awarded his doctoral degree from Cornell University, studying composition with Karel Husa and musicology with William W. Austin. Adams has had performances of his music in Europe, such as at the 26th "Warsaw Autumn" International Festival of Contemporary Music, the Leith Hill Festival in England, the Conservatoire Americain in Fontainebleau, France (where he taught in the summer of 1992), and the Armenian Philharmonic Orchestra. A recipient of numerous awards and grants, Adams' music has been performed in America by such institutions as The West Virginia Symphony, the Syracuse Symphony, Cantori New York, Chamber Music Palisades, Pacific Serenades, the new music ensemble Xtet, and the Colburn School String Orchestra. His most recent commissions are: Variationis achemisticae, a major chamber music work for flute, viola, 'cello and piano commissioned by Chamber Music Palisades; Le Jardin Proveçal, for flute, oboe, harpsichord and 'cello which was commissioned by Pacific Serenades; and a choral work, Ashes of Soldiers, commissioned by Boston Secession. His principal publishers are Editions BIM, Earthsongs, FatrockInk Music Publishers, Yelton Rhodes and E.C. Schirmer.
Byron Adams's scholarly work was recognized in 1985 when he was awarded the first Ralph Vaughan Williams Research Fellowship. He has published widely on the subject of English music of the nineteenth and twentieth centuries, speaking on this topic over the BBC and at three National Meetings of the American Musicological Society. He is co-editor of Vaughan Williams Essays, and has contributed four entries to the revised edition of the New Grove Dictionary of Music and Musicians. In 2000, the American Musicological Society bestowed the Philip Brett Award on Adams for his scholarly work on the intersections of gender and nationalism in British music. In 2007, Adams was scholar-in-residence for the Bard Music Festival, "Elgar and His World," and a book connected to the festival, Edward Elgar and His World was published by Princeton University Press.