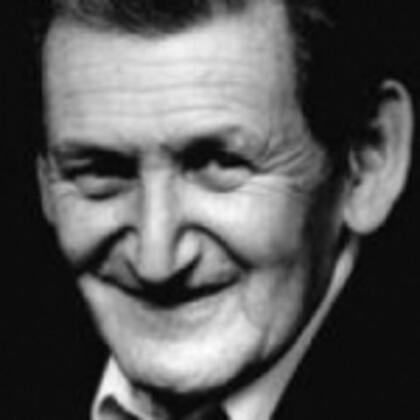 Professor Jan Kott was the Gresham Professor of Rhetoric between 1986 and 1988.
Born in Warsaw in 1914, Professor Kott spent the war years in the Soviet Union where he joined the communist partisan People's Army. After the War, he became editor-in-chief of the literary magazine Kuźnica and established himself as Poland's leading theorist of Socialist realism. He emigrated to the United States in 1965, where he lectured at Yale and Berkeley. A poet, translator, and literary critic, he became one of the more prolific essayists of the Polish school in America.
His most famous and influential work, Shakespeare Our Contemporary (1964), proposed a new reading of Shakespeare in the context of twentieth-century philosophical trends, juxtaposing plays with the works of Samuel Beckett and Eugène Ionesco, as well as his own personal experience. His other research interests included Greek tragedy, Japanese theatre and the Polish theatre practitioner, Jerzy Grotowski, and he was responsible for translating works by Jean-Paul Sartre, Denis Diderot, Ionesco and Molière.