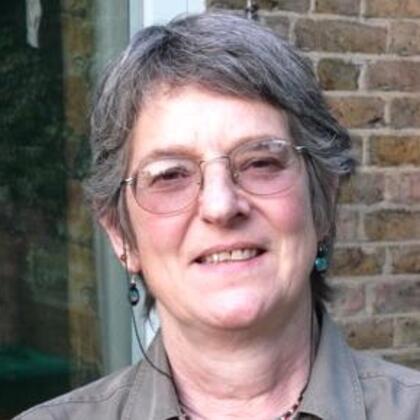 Professor Jane Caplan
Visiting Professor of History (2013-2014)
Professor Jane Caplan is Visiting Professor at Birkbeck, University of London, and Emeritus Fellow at St. Antony's College, University of Oxford. She is a world-renowned historian specialising in Nazi Germany and the history of the documentation of individual identity.
Prior to her position at Birkbeck, Professor Caplan was a Professor of Modern European History at the University of Oxford and Director of the European Studies Centre at St. Antony's College, Oxford. She previously taught for 25 years in the USA, at the Pennsylvanian women's liberal arts college, Bryn Mawr, and at Columbia University, New York. In her first academic role, as a Fellow of Newnham College Cambridge, she was involved in establishing one of Britain's first university courses in women's studies.
Professor Caplan has published an extensive and varied range of books, chapters and articles. Her work as editor includes the following books: Written on the Body: The Tattoo in European and American History (London/Princeton 2000), Documenting Individual Identity: The Development of State Practices in the Modern World (with John Torpey, Princeton 2001), The Women's Camp in Moringen: A Memoir of Imprisonment in Germany (Oxford/New York 2006; German edn. 2009), Nazi Germany (Oxford 2008) and Concentration Camps in Nazi Germany: The New Histories (with Nikolaus Wachsmann; London 2010).
Professor Caplan is an editor of History Workshop Journal and founding editor of Signum: The International Society for Mark Studies. She has also been on the editorial boards of other academic journals including the American Historical Review, German History and the Journal of Modern History. She is a seasoned public speaker, having delivered invited public lectures at universities, research centres and museums across four continents. In 2008-10 she convened IdentiNet, an international network of scholars researching the history of identity and identification, funded by a grant to the University of Oxford from the Leverhulme Foundation.