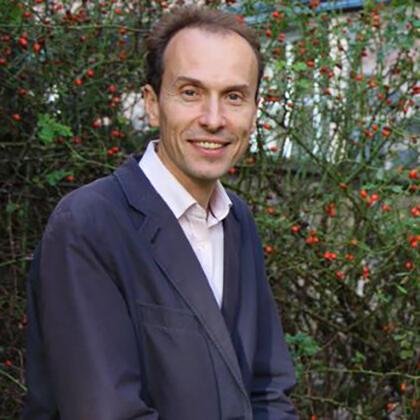 Professor Jolyon Mitchell
Professor Jolyon Mitchell specialises in Religion, Violence and Peacebuilding, with particular reference to the arts and media. Educated at the Universities of Cambridge, Durham and Edinburgh, Professor Mitchell worked as a Producer and Journalist with BBC World service and Radio 4 before moving to the University of Edinburgh. He is currently Director of CTPI (the Centre for Theology and Public Issues at the University of Edinburgh), and a former President of TRS-UK (2012-2018 - the national association for Theology and Religious Studies in the UK).
He is author of many books, chapters and articles, including Promoting Peace and Inciting Violence: The Role of Religion and Media (Routledge, 2012);Martyrdom: A Very Short Introduction (OUP, 2012); Religion and War: A Very Short Introduction (OUP, 2021) and Media Violence and Christian Ethics (CUP, 2007). He is currently finishing books on Religion and Peace (Wiley Blackwell, 2022)and another - Passion Play -on Religious Drama (OUP, 2023). He is a Fellow of the Royal Society of Arts (FRSA) and a life member of Clare Hall, at the University of Cambridge.
Professor Mitchell has also served on international film juries at the Cannes, Berlin and Venice film festivals. He directs a number of projects on Peacebuilding, including one which led to a widely used co-edited volume on Peacebuilding and the Arts (Palgrave MacMillan, 2020). He has recently been working with Jewish, Christian and Muslim religious leaders, as well as Palestinian and Israeli journalists, on a peace building project in Jerusalem and beyond. A former marathon runner, he has lectured all over the world.