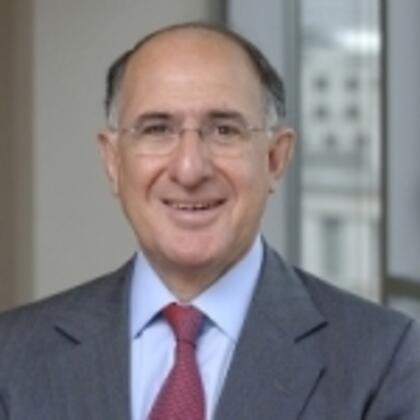 Professor Kenneth Costa
Mercers' School Memorial Professor of Business (2009-2012)
Professor Ken Costa is the former Chairman of Lazard International and is the Emeritus Gresham Professor of Commerce.
Ken Costa studied philosophy and law at the University of the Witwatersrand, Johannesburg, where he became President of the Students' Union and was active in the student protest movements against apartheid. He went on to study law and theology at Queens' College, Cambridge, where he obtained the LLM and Certificate in Theology.
Following university, he went to work for an investment bank in the City of London, where he has worked for over 30 years. After serving as Vice-Chairman of UBS Investment Bank, a global financial institution, where he advised international corporations, Mr Costa was named as the Chairman of Lazard International, joining the bank in October 2007.
Ken Costa is the Chairman of Alpha International, which promotes the Alpha course - an introduction to the Christian faith attended by over two million people in the UK and ten million worldwide - and Church Warden of Holy Trinity Brompton. He was Chairman of the £10m successful Tick Tock Club appeal on behalf of Great Ormond Street Hospital; a member of the Advisory Council of the London Symphony Orchestra; and a Trustee of the UK arm of the Nelson Mandela Children's Fund.