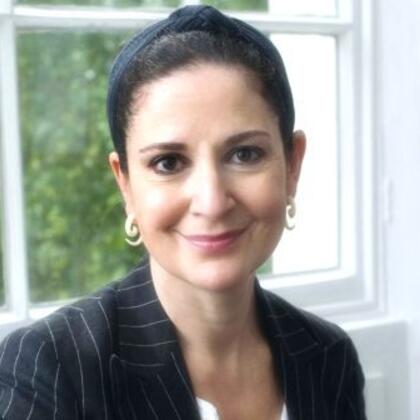 Professor Lynda Nead
Visiting Professor of History of Art (2013-2014)
Professor Lynda Nead is the Pevsner Professor of History of Art at Birkbeck, University of London. Her work focuses on the history of British art whilst she also maintains an interest in more general areas of the visual arts and contemporary art.
Her books include The Haunted Gallery: Painting, Photography, Film c.1900 (2008) which argued for the importance of studying the fine arts in relation to other emerging media in this period; Victorian Babylon: People, Streets and Images in Nineteenth-Century London (2000) which introduced debates concerning urban culture and its audiences to the study of the city in Victorian art; and Myths of Sexuality: Representations of Women in Victorian Britain (1988) which investigated images of women in nineteenth-century visual arts.
As well as her academic work within universities, Professor Nead has always sought further opportunities to introduce the history of art to wider audiences through public lectures or appearances on radio and television. She is a regular contributor to BBC radio (Nightwaves, Front Row, Woman's Hour) and to television documentaries (most recently Queen Victoria's Children, broadcast on BBC2 in January 2013). She is regularly invited to speak at museums and art galleries in Britain, Europe and the United States and has delivered keynote lectures in Belgium, Denmark, Spain, Portugal, Italy and the USA, as well as across the UK.
Professor Nead maintains strong links with the art and museum world alongside her university appointments. She was one of the founding members of the Council of Tate Britain, appointed in 1999 before its opening and reappointed in 2002 for a second three year period. She has also been on the Museum of London Advisory Board at a time that included the major design of its modern galleries and she has recently joined the Exhibitions Group of the Foundling Museum.
She is a member of the Editorial Board of Victorian Literature and Culture, Journal of British Studies and Early Popular Visual Culture, and she is a member of the Advisory Board of Victorian Studies.
During 2013/14, Professor Nead spoke on Men in Black and Women in Red: Fashion, Art and Modernity in the Nineteenth Century. The series of four lectures drew on her research in examining the relationship between fashion, art and modernity in nineteenth-century Paris and London.
Professor Nead was the Visiting Professor of History of Art in 2013/14.