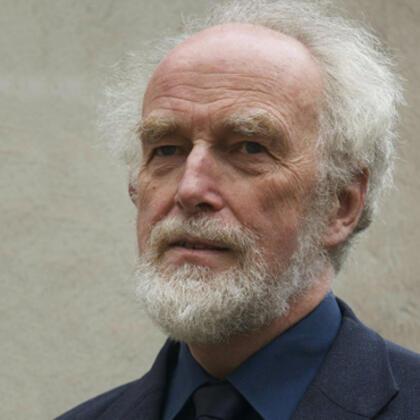 Professor Martyn Thomas CBE
IT Livery Company Professor of Information Technology (2015-2018)
A world-renowned expert in software engineering and cybersecurity, Martyn Thomas CBE was the first IT Livery Company Professor of Information Technology at Gresham College from 2014-2018.
An independent consultant systems engineer and non-executive director, Professor Thomas is an internationally recognised expert in safety-critical or security-critical, software-intensive systems, software engineering, and cybersecurity. He is a Visiting Professor in Software Engineering at the Universities of Manchester, Aberystwyth and Bristol. He has given oral evidence to several UK Parliamentary Committees in the House of Commons and the House of Lords and advised several Government Departments. He has been instructed as an expert witness in complex, high-value litigations in Europe and Australia.
Professor Thomas has over thirty years of rich and varied experience in the IT industry. In 1983 he founded the software engineering company Praxis which soon became internationally recognised as a leader in the use of rigorous software engineering. Professor Thomas sold Praxis to Deloitte & Touche in 1992 and joined them as a partner with world-wide responsibilities for software engineering. In 1998 he established Martyn Thomas Associates Ltd and has since carried out consultancy work with clients such as Network Rail, the UK National Air Traffic Services (NATS) and the National Bank of Australia.
Professor Thomas works extensively with universities and Government. He is a non-executive director of the Health and Safety Executive (HSE) and an advisor to the Ministry of Defence and the Cabinet Office. He has been awarded honorary Doctor of Science degrees by the Universities of Edinburgh and Hull and by City University, London and an honorary Doctor of Engineering degree by the University of Bath.
Regularly featured in the press and media, Professor Thomas has appeared on BBC television and Radio in a wide variety of programmes and roles. He has co-authored or edited five books, including Industrial Deployment of System Engineering Methods and Software for Dependable Systems: Sufficient Evidence?
Professor Thomas is a Fellow of the Royal Academy of Engineering (RAEng), which is the UK's National Academy for Engineering. He is also a Fellow of the Institution of Engineering and Technology (IET).