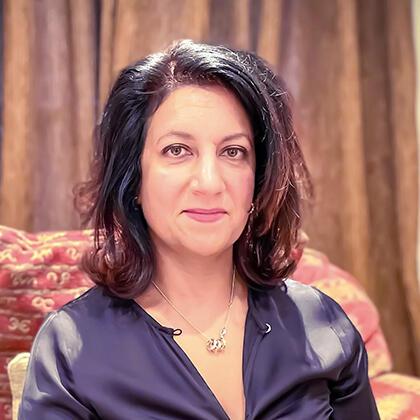 Professor Monica Lakhanpaul
Professor Monica Lakhanpaul is an academic researcher and practising paediatric consultant. She is currently a Professor of Integrated Community Child Health at UCL Great Ormond Street Institute of Child Health and UCL Pro-Vice-Provost for South Asia. She is committed to improving the lives of those in the most vulnerable communities through holistic, cross-sectoral interdisciplinary interventions that encompass health, environmental and educational factors.
Her research tackles some of the most pressing issues facing families experiencing marginalisation in UK and globally such as early years, nutrition, asthma, child development, mental health whilst addressing important societal issues such as homelessness. She uses participatory research, citizen science, and arts based approaches ensuring that communities are involved in co- developing holistic integrated solutions.

She is most recognised for being the first appointed Clinical Director leading development of National guidelines for children in the UK for the National Institute of Care and Clinical Excellence and receiving the Asian Women of Achievement award in 2012. She has over 180 publications to her name and a numerous book chapters.