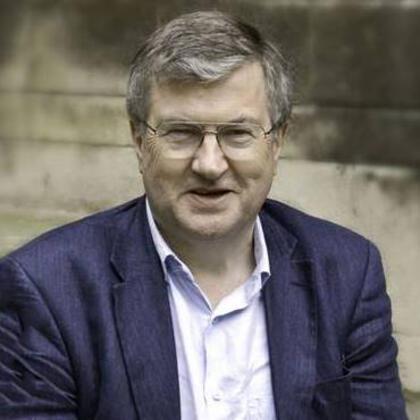 Professor Sir Richard Evans
Professor of Rhetoric (2009–2013)

Provost of Gresham College (2014-2020)

Visiting Professor of History (2006–2009)
Professor Sir Richard Evans FBA was Provost of Gresham College from 2014-2020. He is a world-renowned historian and academic, with many of his books now acknowledged as seminal works in the field of modern history. He was Regius Professor of History at the University of Cambridge from 2008 until his retirement in September 2014.
In 2012 Sir Richard was appointed Knight Bachelor in the Queen's Birthday Honours List, for services to scholarship. In 2014 he was awarded the Historical Association's Norton Medlicott Medal for his 'outstanding contribution to History', particularly through his 'significant' and 'robust' engagement in recent national debates about school curriculum reform and about the teaching and commemoration of the First World War. He has been a Fellow of the British Academy since 1993, a Fellow of the Royal Historical Society since 1978 and a Fellow of the Royal Society of Literature since 2001. He was awarded the degree of Doctor of Letters honoris causa by London University in 2013 and by Oxford University in 2015. Also in 2015, he was awarded the British Academy Leverhulme Medal and Prize, given every three years for a significant contribution to the humanities and social sciences.
Sir Richard has published 23 books as author and seven as editor. In 2008 he published the third part of his monumental large-scale history of the Third Reich, The Third Reich at War, which completed the series of The Coming of the Third Reich (2003) and The Third Reich in Power (2005). The series has sold more than 250,000 copies in English and has been translated into thirteen foreign languages. His most recent books include The Hitler Conspiracies: The Third Reich and the Paranoid Imagination (2020) and Eric Hobsbawm: A Life in History (2019).
Prior to this his key publications include: Cosmopolitan Islanders: British Historians and the European Continent (2009), Telling Lies About Hitler: The Holocaust, History, and the David Irving Trial (2002), In Defence of History (1997), Rituals of Retribution (1996) and Death in Hamburg (1987), which won the Wolfson History Prize.
Sir Richard has a strong public engagement as an historian, including acting as principal expert witness in the David Irving libel trial before the High Court in London in 2000. He is currently Deputy Chair of the Spoliation Advisory Panel, a non-departmental public body which advises on claims for the return from public museums and galleries in the UK of artworks looted during the Nazi era.
Sir Richard has lectured extensively all over the world at a variety of literary festivals and events. He has been Editor of the Journal of Contemporary History since 1998 and a judge of the Wolfson History Prize since 1995.
He is a frequent contributor to the broadcast media and the press. His appearances on British television include BBC 1 (Sunday Politics with Andrew Neill) and Channel 4 News. His appearances on British Radio include BBC Radio 4 (Start the Week, In Our Time, Today and World at One), Radio 3 (Nightwaves) and Radio 2 (John Dunn Show). He has also appeared widely television and radio outside the UK, most notably on North German Radio/Television, West German Radio/Television and Radio Multikulti Berlin.