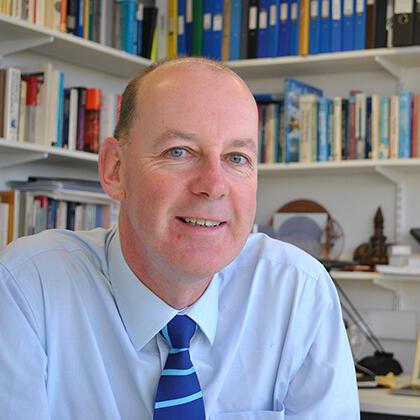 Professor Richard Harvey
IT Livery Company Professor of Information Technology (2018 - 2022 )
Richard Harvey was IT Livery Company Professor of Information Technology at Gresham College and Professor at the School of Computing Sciences at the University of East Anglia.
He is also the Associate Pro-Vice-Chancellor for Admissions at the University of East Anglia. Before joining UEA in 1993, Professor Harvey was a mathematician at first Plessey Naval Systems and then Marconi Underwater Systems.
Professor Harvey holds a PhD in the application of statistical estimation theory to the passive synthetic aperture problem. In his early career, he focused on problems in signal processing, acoustics and vibration.
His research now focuses on artificial intelligence and computer vision. Recently he has been working in the field of artificial lip-reading which fascinates him because of the scientific challenge and allows him to debunk false claims and misunderstandings.
He routinely speaks at schools and conferences around the country both on technical topics related to Computer Science but also on matters relating to admissions policy and widening participation.
Professor Harvey has also acted as a consultant for international companies and as Executive and Non-Executive Director for several spin-outs and start-ups.