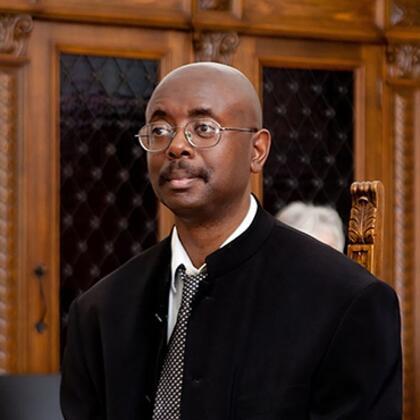 Robin Walker 'The Black History Man' was born in London but has also lived in Jamaica. He is a publisher, educator and author. From 1987 to 1990, he read Economics at the London School of Economics. In 1991 and 1992, he studied African World Studies with the brilliant Dr Femi Biko and later with Mr Kenny Bakie. Between 1993 and 1994, he trained as a secondary school teacher at Edge Hill College (linked to the University of Lancaster).
In 2006 Walker wrote the seminal When We Ruled. It is the most advanced synthesis on Ancient and Mediaeval African history ever written by a single author. In 2011 Black Classic Press of Baltimore published a US version of this book.
Between 2013 and 2019, Walker followed this with When We Ruled: Second Edition, When We Ruled Study Guide and Reading Plan, Blacks and Science Volumes I, II and III, Blacks and Religion Volumes I and II, The Rise and Fall of Black Wall Street and the Seven Key Empowerment Lessons, The Black Musical Tradition and Early Black Literature, 19 Lessons in Black History and Black History Matters.
He also wrote three books in collaboration with others: Everyday Life in an Early West African Empire, African Mathematics: History, Study Guide and Classroom Lessons and Black British History: Black Influences on British Culture 1948-2016