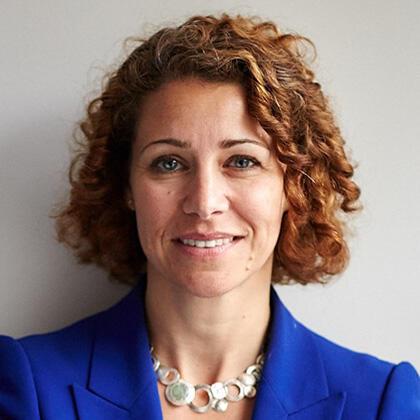 Sacha was appointed Chief Executive of Fair4AllFinance in September 2019 and is also co-Chair of the Inclusive Economy Partnership and the financial services sub-group. She has extensive experience working with businesses, government, policymakers, and the voluntary sector to address key systemic issues.
In the Queen's Birthday Honours List 2020, Sacha was awarded an OBE for her 'Services to Business'. This recognised her work as CEO of Fair4AllFinance to support the financial wellbeing of those struggling for money through providing accessible, fair, and affordable services.
In February 2022, Sacha was appointed as a member of the Government's Levelling Up Advisory Council, bringing her specific expertise on financial inclusion to the Council.
Sacha was previously CEO of Grant Thornton UK LLP (2015-2019), leading the UK firm past £500m in annual revenues. Her appointment in 2015, made her the first female to be elected as CEO of a major accountancy firm. As a member of Grant Thornton's global board, she was appointed People and Culture Leader, with oversight of 40,000 staff in 140 countries.
Sacha is recognised as a field leader in financial inclusion; she has previously worked as a leading consultant on the Affordable Credit workstream, as well as developing the vision for the future state of affordable credit. Sacha was the inaugural Chair of Access Accountancy, an industry-wide social mobility initiative, and sits on the UK National Advisory Board to the Global Impact Investing Steering Committee.