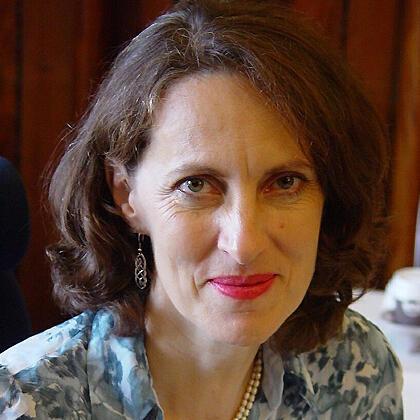 Professor Jacqueline McGlade
Frank Jackson Foundation Professor of the Environment (2018 - 2022)
Professor Jacqueline McGlade was the Frank Jackson Foundation Professor of the Environment at Gresham College. She is also a Professor of Resilience and Sustainable Development at University College London and Professor at Strathmore University Business School in Kenya.
Previously, Professor McGlade was Director of the Science and Chief Scientist and Statistician of the United Nations Environment Programme (UNEP). There she led key global environmental assessments including the Global Environment Outlook, UN Emissions Gap Report and Frontiers, provided Secretariat support for the Intergovernmental Panel on Climate Change (IPCC) and the Intergovernmental Science-Policy Platform on Biodiversity and Ecosystem Services (IPBES) and launched the UN web intelligence platform Environment Live. Prior to this, she served as Executive Director of the European Environment Agency, where she established systems for sharing environmental information for national reporting, introduced citizen science and led key assessments and analyses of all major European environmental policies.
For four decades Professor McGlade has worked at the interface of sustainable development, science, society and policy. Her research on biodiversity, climate change, ecosystems, oceans and social dynamics are known the world over. From developing innovative software for virtual gaming and decision-making in areas such as flood management to pioneering open access to data and information she has changed the way we look at and understand the environment.
Professor McGlade has given over 1000 public lectures around the world showing her audiences how we can live sustainably on Earth while adapting to the changing nature of the environment. She has produced award-winning films, television series and radio programmes and is scientific advisor on various environmental film series projects. In 2017 she gave a TEDx talk on Building Resilience to Climate Change.
With a background in marine biology and environmental informatics Professor McGlade has undertaken fieldwork and led explorations in Africa, Southeast Asia, Central Asia, North America, Europe, the Caucasus, and the Arctic. She is passionate about local communities and has trained and supported indigenous people to map their lands and sacred sites. She has been instrumental in helping indigenous people participate in local, national and international fora. In 2016, she joined the Maasai tribe in Kenya, where she lives and is helping to create sustainable livelihoods n the famous Mau Forest and Maasai Mara National Reserve based on local knowledge and a green growth, circular economy.
Professor McGlade was appointed the Frank Jackson Foundation Professor of the Environment in 2018.
Her lectures presented the latest knowledge about emerging issues that affect us all. They covered antimicrobial resistance, nanotechnology, cognitive development and childhood malnutrition, food security and climate adaptations in crops, the intertwined impacts of inequality and pollution on human health, and the exploration of earth from space.