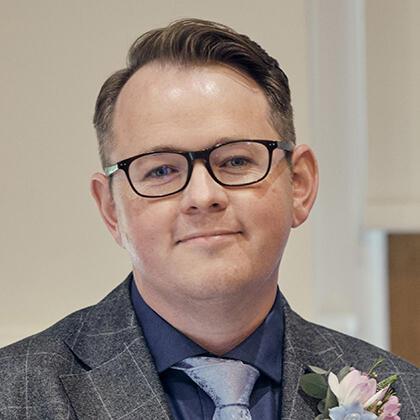 Professor Dominic Broomfield-McHugh
Visiting Professor of Film and Theatre Music (2023 - )
Dominic Broomfield-McHugh is Gresham Visiting Professor of Film and Theatre Music. He is also Professor of Music at the University of Sheffield and is a graduate of King's College London.
His scholarship focuses on the American musical on stage and screen, and he has published eight books including Loverly: The Life and Times of 'My Fair Lady' (OUP, 2012), The Letters of Cole Porter (Yale, 2019) and The Oxford Handbook of the Hollywood Musical (2022).
He is Associate Producer of the PBS documentary Meredith Willson: America's Music Man and has appeared on all the main BBC television and radio stations as well as NPR in America.
He has given talks and lectures at the Sydney Opera House, New York City Center, the Library of Congress, New York Public Library, Sadler's Wells, and Lincoln Center, among many others.