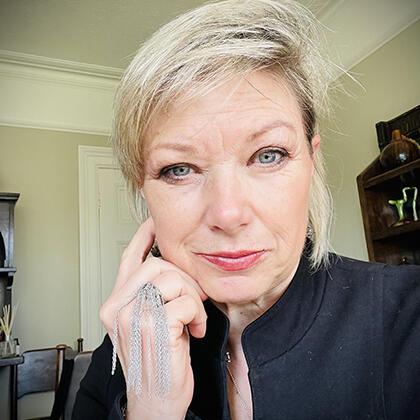 Professor Jo Delahunty KC
Professor of Law (2016–2020)
Called 1986; Silk 2006, Recorder 2009, Bencher (Middle Temple)2011, Professor of Law Gresham College (2016-2020),Gresham Emeritus Professor of Law 2020, Fellow of Gresham College 2020. Awarded The Freedom of The City of London 2019 for her contribution to law. Winner of inaugural 'Outstanding Contribution to Diversity & Inclusion ' 2021 Chambers & Partners. Identified as one of Middle Temples 100 Women of Distinction to celebrate 100 years of Women In Law.
Jo specialises in cases involving the most serious of child abuse allegations such as the death of/catastrophic injuries to a child, Factitious Induced illness, FGM, sex abuse and ritualized abuse. Jo acted on behalf of 77 families in the Hillsborough Inquests. She acts by choice and vocation for vulnerable clients and is a passionate advocate for the legal aid Bar.
Ranked as a Leading Silk Tier 1 in The legal 500 and Leading Silk Band 1 Chambers and Partners for successive years including 2023.
Jo practices from 4PB Chambers London.
Jo's lectures for Gresham broke new ground in talking openly about issues at the Bar that require challenge for change - such as bullying, sexual harassment , mental health stress , lack of social diversity and race and gender inequality. She is as fearless in challenging inequalities in her profession as she is fighting for vulnerable clients in court.
Jo is a Patron of Bridging The Bar, Patron of the Association of Women Barristers and a supporter of Neurodiversity in Law and dis(Ability) At the Bar. She is a speaker for Speakers for Schools.
Jo delivers talks to the UK and international business community/private industry on issues such as leadership, teamwork, coping under pressure & transferable skills.
Jo lectures on the International and UK professional circuit: her series 2016-20 for Gresham can be viewed below.
She will be delivering a joint lecture for Gresham with Arthur Owens in January 2023 on the interface between medicine and law in the Family Court room.