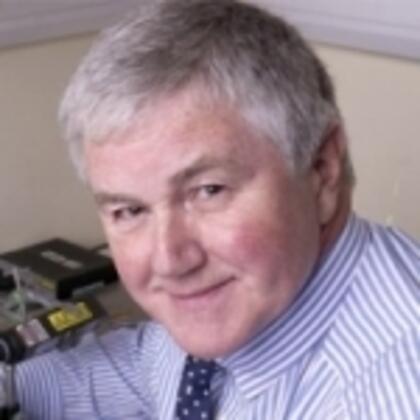 Professor John Marshall MBE
Professor John Marshall is Professor of Ophthalmology at the Institute of Ophthalmology in association with Moorfield's Eye Hospital, UCL and was until 2009 the Frost Professor of Ophthalmology and Chairman of the Academic Department of Ophthalmology, at St Thomas' Hospital, KCL.
His research over the past forty years has covered a range of ocular problems but has concentrated on the inter-relationships between light and aging, the mechanisms underlying age-related, diabetic and inherited retinal disease, and the development of lasers for use in ophthalmic diagnosis and surgery. This work has resulted in almost 400 research papers and numerous book chapters and books.
He invented and patented the revolutionary Excimer laser for the correction of refractive disorders with in excess of 30 million procedures now having been undertaken worldwide. He also created the world's first Diode laser for treating eye problems of diabetes, glaucoma and aging.
Professor Marshall is editor and co-editor of numerous international journals.