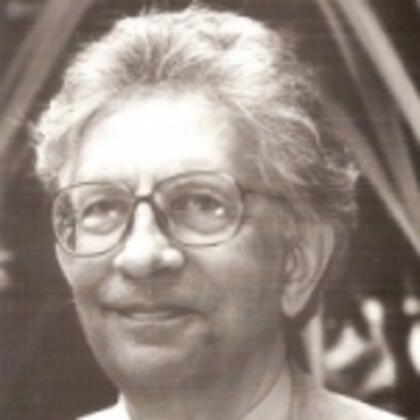 Professor Richard Sorabji FBA
Professor of Rhetoric (2000-2003)
Professor Richard Sorabji was Professor of philosophy at King's College London between 1970 and 2000. Before that he was an Associate Professor at Cornell University, 1962-69. Since 2000 he held posts as Gresham Professor of Rhetoric at (2000-03), Adjunct Professor at the University of Texas at Austin (2000-), Distinguished Visiting Scholar at New York University (2000-03), and Visiting Professor at the City University of New York (2004-07). In 2008, he became Cyprus Global Distinguished Professor at New York University.
He is also an Honorary Fellow of Wolfson College, Oxford, a member of the Senior Common Room of Pembroke College, Oxford, and a member of the Sub-Faculty of Philosophy at the University of Oxford. He is a Fellow of The British Academy and a Foreign Honorary Member of the American Academy of Arts and Sciences, as well as a Fellow of King's College London, a Fellow of Gresham College (2003-04), and a Research Fellow of the Institute of Classical Studies.
Previous posts include Founding Director of the King's Centre for Philosophical Studies (1989-91), British Academy Research Professor (1996-99), Director of the Institute of Classical Studies (1991-96), and President of the Aristotelian Society (1985-86).
He is founder and director of the international 'Ancient Commentators on Aristotle' project devoted to the publication of translations of philosophical texts from the period 200-600 AD, texts that formed the necessary bridge between ancient philosophy and later thought both in Medieval Islam and in the Latin-speaking West. To date over 60 volumes have been completed.