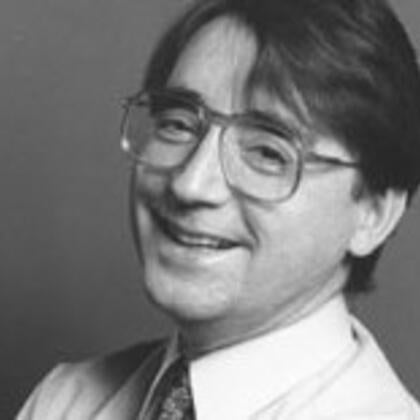 Professor Tom Cannon
Professor of Business (1996-1999)
Tom Cannon was the Mercers' School Memorial Professor of Commerce at Gresham College between 1996 and 1999.
He holds Visiting Professorships in Britain, the USA and Asia and non-executive Directorships in several UK companies. Earlier he was Director of Manchester Business School (MBS). On leaving Manchester, Professor Cannon was Chief Executive of the Management Charter Initiative and subsequently the Management and Enterprise National Training Organisation. He has held academic appointments in the USA, Australia, New Zealand and Asia.
Professor Cannon has strong links with policy makers in the EC, UK, Australia, USA, New Zealand, Singapore, Malaysia, Russia, China, India and Pakistan.
Professor Cannon has worked with the Scottish Parliament, the Welsh Assembly, the US Department of Commerce, the governments of Dubai, New Zealand and India besides the Cities/Regions of Helsinki, Nantong, Hong Kong, Minneapolis/St Paul, Melbourne, Auckland, Barcelona, Valencia, Berlin, Wallonia, London, Manchester, Liverpool and Sunderland.
He chaired the New Vision for Business study initiated by the Rt Hon Tony Blair MP, the then Prime Minister.
He has worked with blue chip firms such as American Express, Microsoft, Airbus, Tesco, BT, NatWest Bank, Body Shop, Wessex Water, BP, General Electric, Virgin, IBM, Trinity Mirror Newspapers, Shell, ICI, Body Shop, Dow Chemicals, Ambrosetti Group, HSBC, Ernst & Young, Goldman Sachs and Burston-Marseller in Britain, Europe and the USA.
He has developed expertise in benchmarking Cities against the Ideopolis indicators and measuring the economic impact of events such as the Olympics, The America's Cup, physical assets such as Science Parks and growth industries from BioTech to Sport. Professor Cannon pioneered work on the Third Generation of Science and Technology Parks.
Upon his appointment as Gresham Professor of Commerce, Professor Cannon wrote the following:
It is a great honour to hold the Mercers' School Memorial Chair of Commerce at Gresham College at a time of dramatic change in industry worldwide. I hope to use this appointment to widen understanding of these changes and their implications for the UK. Gresham College provides a unique opportunity to test the notion that we are currently expecting a new industrial revolution.
The obvious signs of industrial change are the new technologies, but these provide only a partial picture of wider changes. Some of the most important changes occur in work practices and economic behaviour. These transformations affect every aspect of our business and economic life. The UK's success in tapping the potential of the first industrial revolution still affects us today. I hope to explore the implications of the current revolution for commerce, education for business and the UK's capacity to prosper in the new environment.