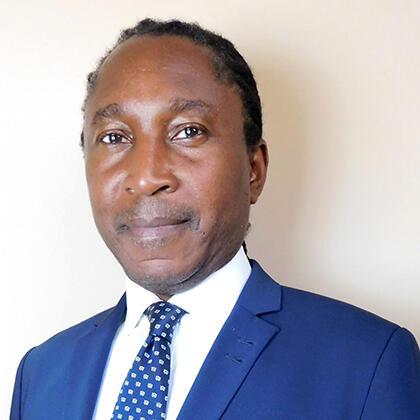 Professor Leslie Thomas KC
Professor of Law (2020 - )
Professor Leslie Thomas KC was appointed Gresham Professor of Law in 2020.
He is one of the top rated silks in the country, ranked leading individual by both Chambers and the Legal 500 (2022). He has been a QC (and subsequently KC) since 2014. He was educated at a South London comprehensive and studied law at Kingston University.
Professor Thomas is a leading expert in claims against the police and other public authorities, and claims against corporate bodies, with expertise across the full spectrum of civil wrongs, civil litigation, human rights, data and privacy claims. He is an expert in all aspects of inquests and public inquiries, having represented many bereaved families, in particular where there has been abuse of state or corporate power.
As well as winning cases, Thomas has won a string of awards for his work and has been called to the Bar in several other international legal jurisdictions.
Until 31 January 2020, Professor Thomas served as a joint Heads of Chambers at Garden Court Chambers. He is a Bencher to the Inner Temple, where he is also Deputy Master for inclusivity and diversity. He is on the Bar Standards Board, the bar's regulatory body. He has also served on the management committee of Liberty and the Central London Law Centre. He is also Visiting Professor of Law at Goldsmiths University of London.
His autobiography Do Right and Fear No One (Simon & Schuster) will come out in April 2022.
Past Law Professors
Henry Mowtlowe (1596)
Clement Corbet (1607)
Thomas Eden (1613)
Benjamin Thorneton (1640)
Joshua Crosse (1644)
Thomas Leonard (1649)
John Bond (1649/50)
Benjamin Thorneton (1660)
Richard Pearson (1667)
John Clarke (1670)
Roger Meredith (1672/73)
Robert Briggs (1686/87)
John Cumyng (1719)
William Mace (1744)
Joseph Jeffries (1767)
T Taylor (1784)
William Jocelyn Palmer (1808)
William Palmer (1836)
John Thomas Abdy (1858)
George Holmes Blakesley (1896)
William Blake Odgers (1907)
Geoffrey Walter Wrangham (1925)
William Arthian Davies (1934)
Eric Sachs (1946)
Richard O'Sullivan (1950)
Richard Jon Harvey (1962)
R F V Heuston (1965)
P R Glazebrook (1971)
Clive M Schmitthoff (1976)
Kenneth R Simmonds (1988)
David Calcutt (1992)
Simon Lee (1995)
Gerald Wakefield (1998)
Richard Susskind (2000)
Vernon Bogdanor (2004)
Baroness Deech of Cumnor DBE (2008)
Geoffrey Nice (2012)
Jo Delahunty (2016)
Leslie Thomas (2020)
Find out more about our Professors in Our History section.