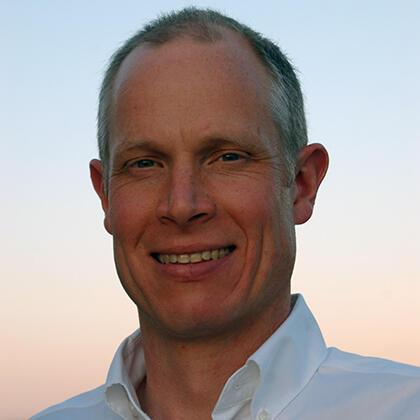 Professor Robin May
Professor of Physic (2022-)
Gresham Professor of Physic, Chief Scientific Adviser at the Food Standards Agency (FSA) and Professor of Infectious Disease at the University of Birmingham, Professor Robin May was appointed Gresham Professor of Physic in May 2022.
Professor May's early training was in Plant Sciences at the University of Oxford, followed by a PhD on mammalian cell biology at University College London and the University of Birmingham. After postdoctoral research on gene silencing at the Hubrecht Laboratory, The Netherlands, he returned to the UK in 2005 to establish a research program on human infectious diseases. He was Director of the Institute of Microbiology and Infection at the University of Birmingham from 2017-2020.
Professor May continues his work on Infectious Disease at the University of Birmingham. A Fellow of the Academy of Medical Sciences, Wolfson Royal Society Research Merit Fellow and Fellow of the American Academy of Microbiology, Professor May specialises in research into human infectious diseases, with a particular focus on how pathogens survive and replicate within host organisms.
As the FSA's Chief Scientific Adviser, Professor May provides expert scientific advice to the UK government and plays a critical role in helping to understand how scientific developments will shape the work of the FSA, as well as the strategic implications of any possible changes.

Past Physic Professors
Matthew Gwinne (1596)
Peter Mounsell (1607)
Thomas Winston (1615)
Paul de Laune (1643)
Thomas Winston (1652)
Jonathan Goddard FRS (1655)
John Mapletoft (1675)
Henry Paman (1679)
Edward Stillingfleet (1689)
John Woodward (1692)
Henry Pemberton (1728)
Thomas Healde (1771)
Christopher Stanger (1789)
Henry Herbert Southey (1834)
Henry Powell (1865)
E Symes Thompson (1867)
Fleming Mant Sandwith (1907)
Robert Armstrong-Jones (1918)
George Newman (1929)
James Alison Glover (1934)
Vincent Sutherland Hodson (1937)
Hamilton Hartridge (1946)
John Leonard d'Silva (1955)
Arthur John Buller (1962)
H Harris and D V Davies (1964)
J P Quilliam (1965)
H C Stewart (1968)
David Slome (1970)
John Daniel Griffiths (1986)
Kenneth L Stuart (1988)
Francis G Cox (1992)
Susan Greenfield (1995)
Hilary Rose and Steven Rose (1999)
Keith Kendrick (2002)
Christopher Dye (2006)
William Ayliffe (2009)
Martin Elliott (2014)
Chris Whitty (2018)
Find out more about our Professors in Our History section.